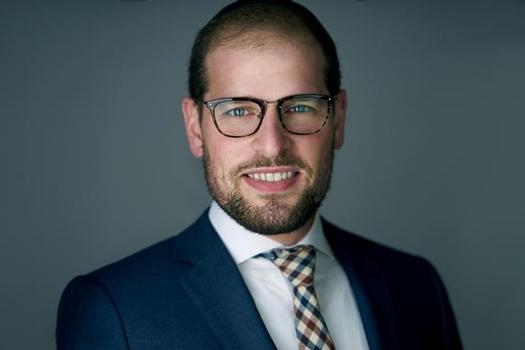 Conventional wisdom says "the more choices the better"; but all too often too much choice can actually paralyze you from taking proper action.
When it comes to planning for your financial future, inaction isn't an option. For that reason, it's more important than ever to make sure you have a financial professional by your side; someone who can help evaluate your needs, assess the current economic landscape and recommend a plan of action that will help protect your family's wealth, lifestyle and dreams for the future.
Let's get started - there's no better time than now.
ARE YOU
A Young Professional - Let's talk about real wealth: Your human capital and the financial pyramid.
Starting a Family - Let's talk about PROPER protection strategies that will be affordable today, but flexible enough to adjust WITHOUT additional health underwriting in the future.
Small Business Owner - Let's discuss creative ways to save more for retirement in a tax efficient* way.
Amassing Wealth - Wouldn't you be more comfortable taking risks knowing your lifestyle was protected regardless of the outcome?
Saving for Retirement - Are you deferring your income at a 30% tax rate only to take it out at 40%? Does that make sense to you?
Approaching Retirement - When is the best time to take social security? Is it always better to wait? What is your plan if you run out of money before you run out of life? Is your pension sufficient for your lifestyle? What if you predecease your spouse?
Leaving a Legacy - Are all your children going to take over your business? Will they all get along? Do they have equal business acumen? Do you want to pass your business to your children but not sure how to do it equitably?
How well do you understand your life insurance, your disability** or your long-term care insurance policies? What are the definitions of the terms? How will they affect you if you have a claim? Can your premiums be raised? Are you able to be creative in funding it? Do you know the difference between Paid Up Additions and Premium Offset, it can be the difference between a taxable gain* or a generally tax free loan.* Let me help you understand your financial options and give you comfort in knowledge.
*Neither New York Life Insurance Company, nor its agents, provides tax, legal, or accounting advice. Please consult your own tax, legal, or accounting professional before making any decisions.
**Products available through one or more carriers that may not be affiliated with New York Life Insurance Company, dependent on carrier authorization and product availability in your state or locality.